The Most Luxurious Hotel Bathrooms Around the World
January 3, 2018
From Mexico to Paris, check out The Most Luxurious Hotel Bathrooms Around the World.
See Also: Bathroom Ideas for Every Type of Style Decor
Umaid Bhawan Palace Hotel, India
Set amidst 26 acres of lush gardens and a subterranean Zodiac Pool, the luxury five-star hotel offers 64 utterly breathtaking Art Deco- style rooms and suites. You can also pamper yourself with rejuvenating signature treatments and therapies at the Jiva Grande Spa or soothe your mind and body with yoga and meditation. There are plenty things to do besides this and at the end of the day, you can relax in this opulent bathroom.
Ritz, Paris
Breathtaking private dining rooms, the finest in tableware, lush gardens, world-class cuisine, the Ritz Paris has raised the art of event planning to perfection. The hotel's rooms and suites bear the names of Coco Chanel, F. Scott Fitzgerald or Marcel Proust — all of whom considered the Ritz "like a second home". In each room and suite, you will find stunning details like it's possible to see in the picture above of the bathrooms.
Aman Tokyo Hotel
This hotel is a monument to the modern-day Japanese capital, a place where urban dynamism is tempered with serenity. The large Rooms and Suites are outfitted with traditional Japanese furnishings, from washi paper sliding doors to a furo deep-soak bathtub.
See Also: All You Need to Know About Maison Valentina at Maison et Objet 2018
The Palm Atlantis, Dubai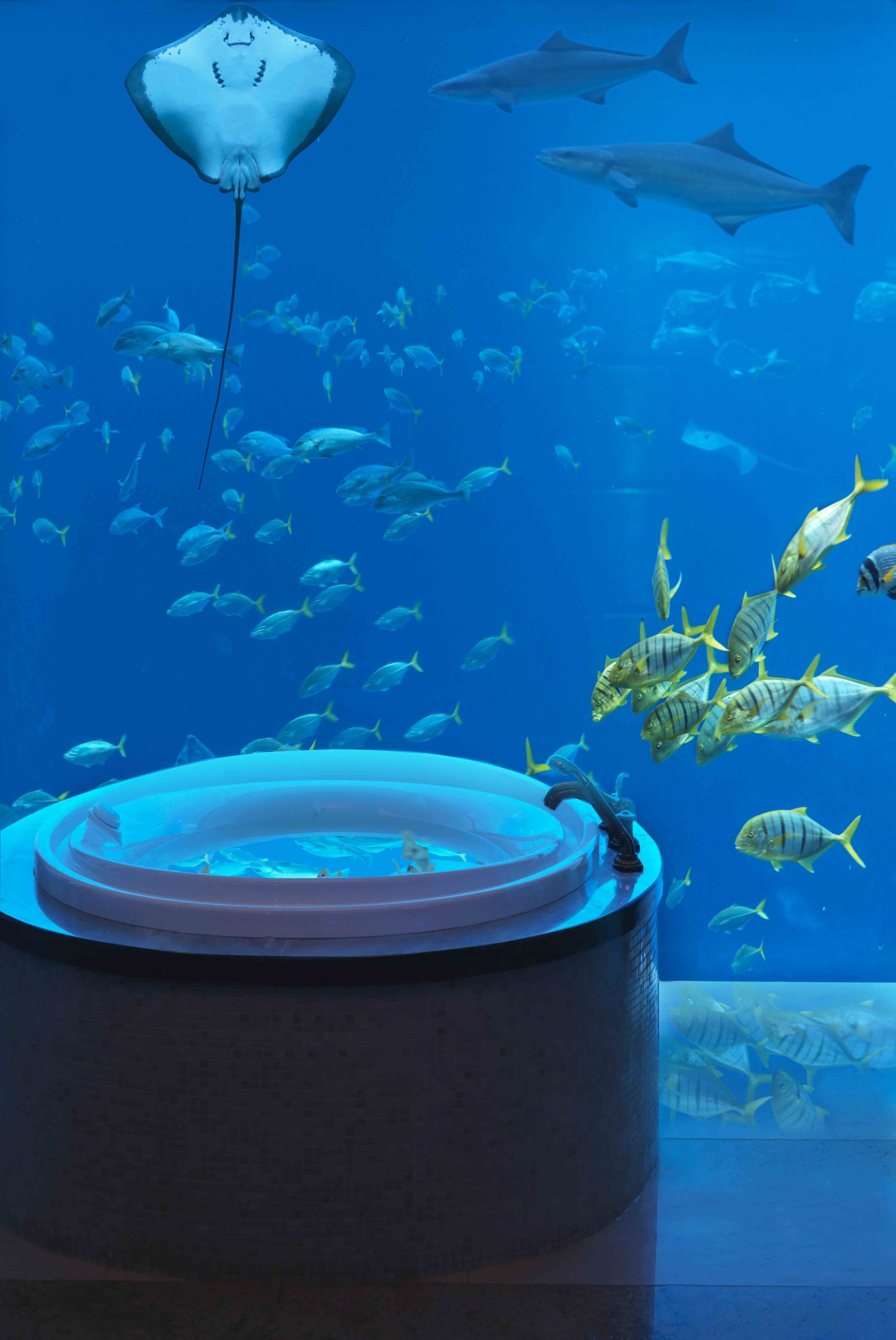 The resort has a year-round outdoor pool and views of the sea and also a private beach area. Besides this, you can also enjoy this amazing view in the privacy of your bedroom where you can see a variety of exotic fishes and other creatures.
Viña Vik Hotel, Chile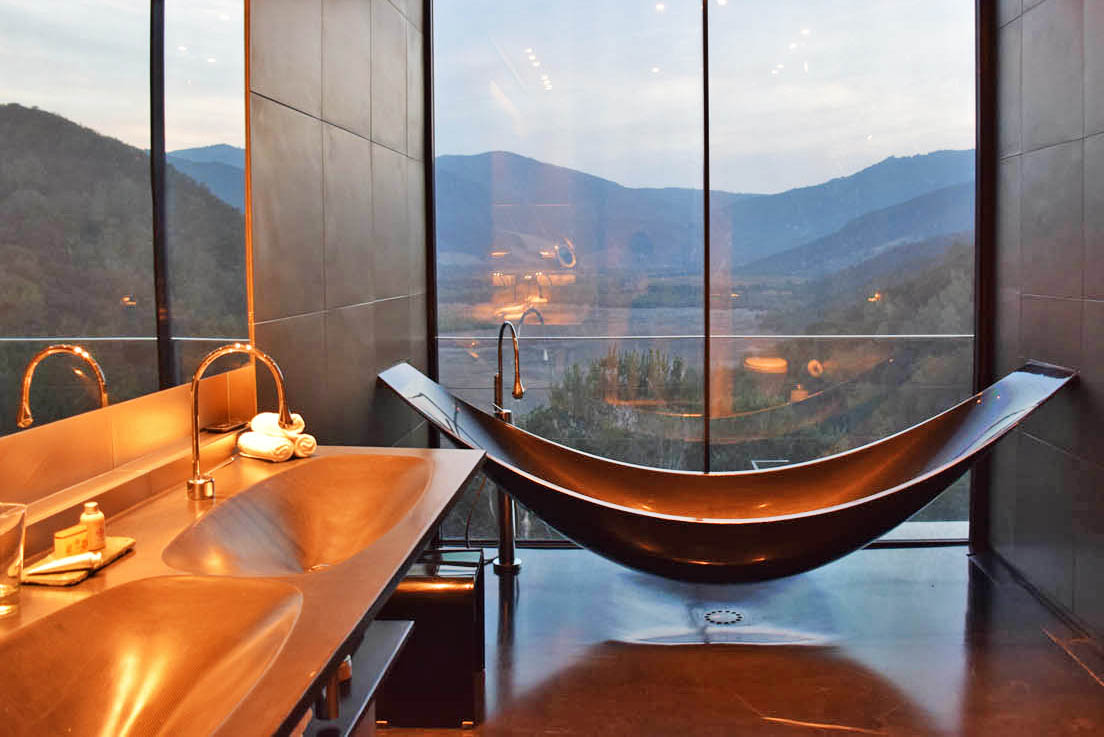 With 22-suite avant-garde retreat and wine spa located in Millahue, the vineyard retreat is perched on a hilltop above a lake with a panoramic 360-degree view of the vines, forests and with the majestic Andes Mountains in the distance. You can also enjoy this views by taking a relaxing bubble bath.
Do you like this post? Let your comment below and share it on social media. Your feedback is essential to us. Don't forget to follow us on Facebook, Twitter and Pinterest.
Source: Vogue France